RIVIAN WOLF MA, LCPC is a Licensed Clinical Professional Counselor, having a Master's degree in Community Counseling with additional certifications in various methods of empowerment.  She offers the traditional Empowerment Counseling (helping to discover what is holding you back) and Empowerment Coaching (helping you to move forward) along with the more holistic Past Life Regression Therapy (uncovering the root cause of unresolved issues).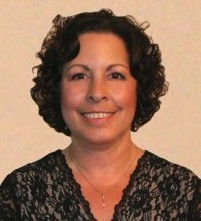 Rivian is also a Reiki Master Practitioner/Teacher (certified in both people and animal Reiki) and Tuning Fork Therapy® Master Practitioner/Teacher (certified through level four), with extensive training and certifications in numerous other energy modalities.
Rivian started out as a board certified Medical Technologist but left that field several years ago.  She chose instead to follow a more holistic path into fields that allowed her to personally assist individuals in finding and achieving their true identity and life's purpose.
Rivian received a Master of Arts in Community Counseling, with additional certifications in Domestic Violence and Sexual Assault Counseling as well as Basic Hypnosis.  She has also taken a variety of empowerment courses and received extensive training in numerous forms of advanced energy work.  Courses in the use of essential oils and flower essences to enhance the physical, mental, emotional and spiritual aspects of an individual have given her yet other tools to work with.
Rivian currently teaches Reiki classes, attuning her students to the four levels of Usui Reiki.  A non-certification Caregiver Reiki class is now being offered as well.  Rivian also teaches Tuning Fork Therapy®, certifying her students as Tuning Fork Therapy® Practitioner/Teachers through level three.  Empowerment classes help her students to regain the control necessary to direct the outcome of their own lives.
Rivian's Meditation classes guide those present through a series of m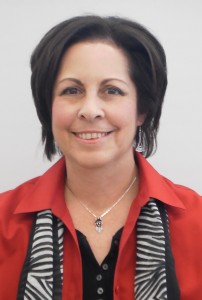 editations – all designed to help a person take control of and enrich his or her life.  She has also written and recorded nine guided Meditation CDs to help achieve and maintain a sense of peace and well-being at home.
In her private practice, Rivian offers individual Empowerment Counseling/Coaching and Past Life Regression Therapy.  Aura Photo Interpretations help her clients to further assess their life  so they can make wise choices while traveling along life's path.  Rivian also provides personalized Reiki, Tuning Fork Therapy®, Raindrop and EFT (Emotional Freedom Technique) sessions.
Additionally, Rivian often lectures at area libraries, park districts and holistic expos on the topics of Empowerment (Empower Your Spirit, Take Control of Your Spirit), Well-Being (Heal Your Spirit – Reiki, Caregiver Reiki, Tuning Fork Therapy®) and Balance (Understand Your Spirit – Aura Photos, Free Your Spirit – Meditation).
With her LCPC and MA in Counseling, Rivian is able to uniquely combine these conventional studies with the more metaphysical Reiki, Tuning Fork Therapy®, PLR, Aura Photo Interpretation, EFT, Raindrop and Meditation in order to assist a person in setting and achieving his or her own personal goals.  The use of Empowerment Counseling/Coaching and Aura awareness combined with a variety of regular energy sessions and frequent meditation can help a person to regain and retain his or her own Personal Power.