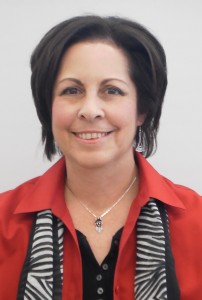 Empowerment involves having the control necessary to direct the outcome of your own life.  By combining the conventional disciplines of Empowerment Coaching and Counseling with the more metaphysical modalities of Reiki, Tuning Fork Therapy®, Past Life Regression Therapy, Aura Photo Interpretation, Emotional Freedom Technique, Raindrop and Meditation I am able to assist you in setting and achieving your own personal goals.  The use of Empowerment Coaching/Counseling and Aura awareness combined with a variety of regular energy sessions and frequent meditation can help you to regain and retain your own personal power.
Learn more About Rivian
EMPOWERMENT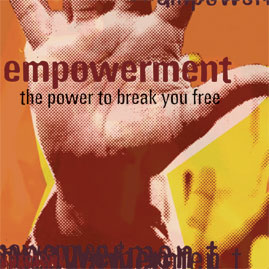 Counseling helps you to discover what is holding you back.  I will guide you to uncover, decipher and reframe the automatic thoughts and core beliefs that keep you from achieving your own personal power.
Coaching helps you to move forward into the life you desire.  Issues of daily living are explored, life paths are determined and goal achieving strategies are planned out.
By taking all aspects of who you are into account, Empowerment Counseling and Coaching helps to integrate your mind, body and spirit into one unstoppable individual.
Learn more about Empowerment Counseling & Coaching
PAST LIFE REGRESSION THERAPY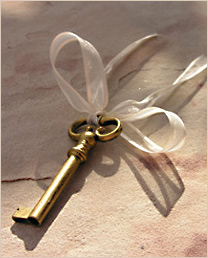 Past Life Regression (PLR) Therapy can be quite useful when conventional counseling and/or therapy, which tends to concentrate on experiences from this lifetime, doesn't seem to provide enough current relief or lasting positive change.  Sometimes the root cause of issues (which can manifest into a wide variety of physical mental, emotional and/or spiritual symptoms) might stem from a previous lifetime or lifetimes.  Past life journeys can help to foster an understanding within yourself of unresolved challenges from the past that are in some way affecting your current quality of life.
Learn more about PLR
REIKI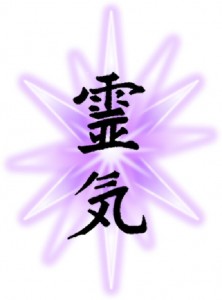 Reiki is an ancient (and current) Eastern healing technique which channels Universal Life Energy through the hands of the Reiki Master into the body of the client.  This energy helps to balance your Aura (energy field) and align your Chakras (energy centers) by working with your body's natural ability to heal itself on all levels – physical, mental, emotional and spiritual.  Reiki treatments, classes and shares all assist in promoting health and wellness.  Reiki is now finally becoming more and more integrated into Western medical, mental health, dental and veterinary practices.

Learn more about Reiki
TUNING FORKS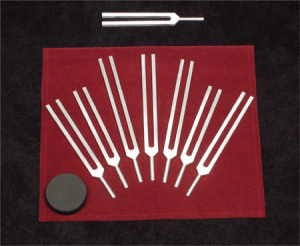 Tuning forks, when struck, create sound waves/vibrations.  Some are audible to humans and some are not.  Since each tuning fork is "tuned" to a very specific vibratory rate and each body system has its own optimal vibrational rate, as the sound waves created by specific tuning forks pass through the body, they elicit responses which facilitate the body's natural ability to restore itself to health and wellness.  Therefore, a variety of tuning forks are used during a session – each with its own unique vibrational rate and each associated with a specific chakra, area of the body and body system.
Learn more about Tuning Forks and Tuning Fork Therapy®
AURA PHOTOS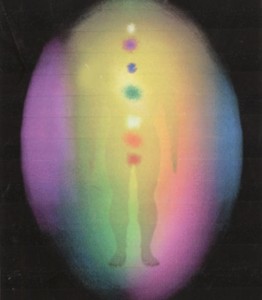 Aura photos show the electromagnetic energy field (aura) that surrounds your body in addition to your seven main energy centers (chakras).  The size, shape, color, color clarity and color distribution of your aura and chakras provide information to help guide you along life's path.  Using this information helps you to assess how your life is being impacted physically, mentally, emotionally and spiritually by the energy around and within you at any given moment in time.  These specifics can then assist you in being able to make wise choices about the quality and direction you would like your life be taking now and in the future.
Learn more about Auras, Aura Photo Interpretation and Aura Photo Parties
MEDITATION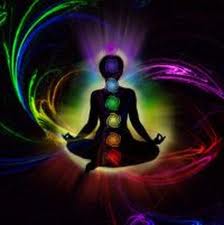 Meditation has been practiced for centuries as a way to achieve a sense of peace harmony and spirituality.  Today it is also used as a non-chemical and non-invasive way to improve one's physical, mental, emotional and spiritual health.  Studies show that meditation can bring about lasting changes in the brain itself.  These could be physical (control breathing, blood pressure, sleep patterns, headaches. pain), mental (ease anxiety, panic, uneasiness), emotional (reduce stress, tension, depression) and/or spiritual (promote a sense of empowerment, well-being and spiritual connection).  My guided meditation CDs are uniquely designed to help you take control of and enrich your life.
Learn more about Meditation and my Meditation CDs
RAINDROP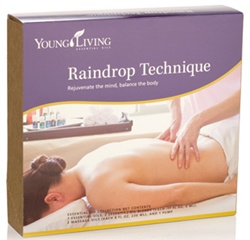 Raindrop is a technique developed by Gary Young, founder of Young Living Essential Oils which uses individual and blended therapeutic grade essential oils.  These oils are applied to the feet and along the spine in a prescribed manner using specifically developed techniques.  It is a highly effective, non-invasive method for balancing and rejuvenating all levels of the body, mind and spirit – helping to bring you into structural and electrical alignment.  The oils used are able to penetrate the skin, promoting energy and vitality while allowing the body to purify itself physically, mentally, emotionally and spiritually.
Learn more about Essential Oils and Raindrop Technique
EMOTIONAL FREEDOM TECHNIQUE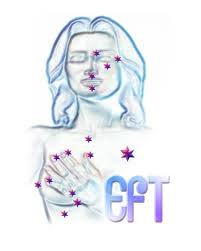 Emotional Freedom Technique (EFT) uses the power of your thoughts to clear your energy systems and meridians of imbalances and blockages.  EFT focuses the energy of your intention directly onto the issue, challenge, problem, trauma, symptom, dis-ease, etc. that you are working on.  It is an extremely simple and non-invasive technique which uses a light touch or tapping procedure to send the energetic intention of your thoughts to release specific undesirable past and present emotional memories so that your attention can then be focused on attaining your full potential.

Learn more about EFT
TACHYON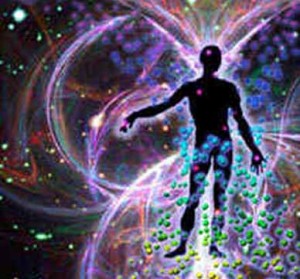 Tachyon is an extremely powerful and all encompassing, yet gentle energy.  It includes all energies within itself, having no negative or unwanted side effects.  Tachyon gives your physical, mental, emotional and spiritual bodies the chance to be positively influenced.  You will instinctively take whatever you needs in order to self-heal any dis-harmonies and return yourself to a natural state of balance, strength and wellness.  A Tachyon Energy Boost can be added to any other healing modality – or used by itself to simply improve one's day.

Learn more about Tachyon
PROGRAMS
Listed here are available program categories and their associated informational and experiential options.  All are designed to enlighten and enrich your life – opening you to a wealth of new possibilities.
Empowerment:  regain the control necessary to direct the outcome of your life
Empower Your Spirit:  reclaim your power – discover what is holding you back
Take Control of Your Spirit:  understand who you truly are
Well-Being:  holistic methods of facilitating a self-healing
Heal Your Spirit ~ Reiki:  provide the energy your body needs to self-heal.
Heal Your Spirit ~ Caregiver Reiki:  provide strength and support to others.
Heal Your Spirit ~ Tuning Forks:  return systems to their optimal vibrational rates
Balance:  getting in touch with your inner spirit
Free Your Spirit ~ Meditation:  improve your overall well-being
Understand Your Spirit ~ Aura Photos:  guide you to make wise choices.
Learn more about currently available Programs
SESSIONS
Sessions are available both in person and by phone for most of the above modalities.
Most sessions may be scheduled in 15 to 90 minute increments.
All PLR sessions are 2 hours
Raindrop sessions are 50 minutes
Find out more about Session and Scheduling Availability